FEATURED FAVORITES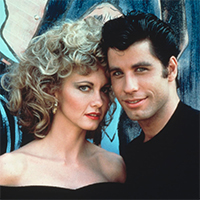 A sing-along version of the 1978 blockbuster Grease, based on the 1971 Broadway musical, will be broadcast on CBS next month as part of the network's Sunday Night Movies lineup, featuring films from the Paramount Pictures library. For more info, check here.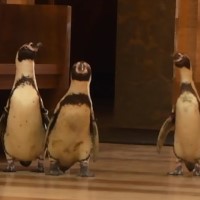 Marketing Director Dee Dee Irwin highly recommends taking a visit to art museums with these unexpected guests.  Waddle on over here to watch these penguins visit Nelson-Atkins Museum of Art.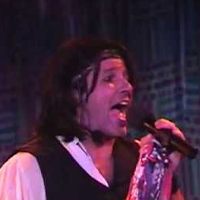 If you've never seen The Troubies, you're in for a treat. Marketing Director Dee Dee Irwin recommends this troupe.  They're smart. They're insanely talented. And they're funny!  You won't be disappointed.  Watch the premiere here. 


From General Manager, Denys Baker, she invites you to check out BOLERO JULIARD. Full of Juliard's best musicians, dancers and some familiar faces, you'll be amazed what these people are doing from their homes. Watch the entire video here. 

Executive Director Ellen Richard is the recipient of six Tony Awards, one for this Roundabout production of Cabaret with Alan Cumming. Here he discusses bringing a very interesting guest up on stage with him. 

Artistic Director Annie Wareham is over the moon by this rendition of "Out There" from Hunchback of Notre Dame, sung by Michael Arden at this GMA performance heard here. 

WHAT WE'RE WATCHING

We're excited to announce that KIM'S CONVENIENCE, which is part of our Centennial season, can be watched on Netflix! So while you're home, check out the show here. You won't be sorry.  OKAY, SEE YOU.

TAKE US HOME, COUNTRY ROADS

We are pleased to announce that Rocky Mountain High, a Tribute to John Denver featuring Ted Vigil, has been rescheduled to Jan 7 - 10. "Hey! It's good to Be Back Home Again!"  An interview and clips from the show are available here.  Tickets can be purchased here.
AND MORE TO CHOOSE FROM
Patrick Stewart's Sonnet A Day     Join award-winning actor Sir Patrick Stewart for a daily dose of Shakespeare. #ASonnetADay will keep the gloom away, so follow him on Twitter!
The Show Must Go On    Lord Andrew Lloyd Webber is calling all musical lovers! He'll be releasing a full-length, smash-hit musical once a week for you to watch for free!
National Theatre LIVE     Enjoy the best of British Theatre with National Theatre LIVE!
Stars in the House     Available through BroadwayWorld, The Actors Fund has teamed with SiriusXM Broadway host Seth Rudetsky and producer James Wesley to produce a daily mini-online show featuring stars of stage and screen.
Good Night with Dolly     Dolly Parton's Imagination Library presents her new weekly read-aloud video series.  
Alvin Ailey American Dance Theatre     For a limited time, Ailey is thrilled to share full length videos of the Company performing on stage! PLUS, enjoy free workshops with Ailey All Access!
Getty Challenge     The Los Angeles-based J. Paul Getty Museum recently asked their Twitter followers to select their favorite artwork, find three things lying around their house, and recreate the artwork with those items. You don't have to be on Twitter to enjoy what people have come up with.  #BetweenArtandQuarantine